Retirements & Volunteering
---
Following his retirement from Blue Cross Blue Shield of Arizona in 2006, Mike's life was somewhat aimless. He and Libby belonged to Phoenix Country Club, but his only activity there was playing tennis. At his age, he could play only so much tennis, and he needed others to play when he wanted to play. Libby was still working, running her interior design firm and having to pay office rent and an assistant. Their membership didn't include use of the weight room or exercise equipment, nor could they take any sort of fitness classes offered at the club. In short, Mike had a lot of free time and little way to occupy it.
One of the activities he did do was a weekly tennis clinic, with guys his age and ability. He developed friends there, and one of them, Gerry Murphy, suggested a solution to his growing unease of having nothing to do. Gerry was a board member of a local chapter of Florence Crittenton, a wonderful organization that provides shelter, education, counselling and social support for "at risk" girls, ages 10-21, who are struggling with issues of poverty, abuse, neglect, crime and violence. This program was in serious need of computer programming support for their ever-growing facility and programs. "FloCrit" had data processing needs, but their small staff couldn't handle many of the requests for new reports and analysis of the facility's work.
Gerry, who was then chairmen of FloCrit's Board of Directors, gave Mike an introduction to FloCrit's managing director, and after some discussions (and some serious background checking for Mike), he was allowed to come in and work to answer these needs. (The high level of "vetting" was necessary because by being on the campus, Mike would encounter some of the resident girls, and every employee and volunteer had to go through this procedure.) Mike was "cleared", and he started going there 3-4 days a week, doing pretty much whatever programming tasks he felt like doing, a major change to his 47 year career. It was fun...
After about 3 years of this volunteer work, FloCrit ran out of work for Mike to do. Once again, Mike had little to do, but then his tennis contacts at the country club started to pay off: he found a group of men (mostly retired doctors) who were playing 2 days a week at a local Phoenix park. This facility wasn't very nice, being old, dirty and lacked drinking water, but the guys were all about the same ability, and it was casual and enjoyable.
---
One of the guys Mike played tennis with at Granada Park was Bob Pierce. He never played on Thursdays, and Mike asked him why. Bob said he was a "Navigator at the airport" - Mike didn't know what that was. The conversation continued, and Mike learned that this was a "volunteer job", where these people (men and women) were stationed at various locations around the airport terminals, looking to help passengers find their way around and/or solve passenger problems.

Mike was at the time seeking a new volunteer activity, and this one sounded interesting. He got a contact number, called up, was interviewed over the phone, and signed up for the next available training class/program.

Unlike the FloCrit work, the airport program (known as PHX Navigators) is quite large: about 400 volunteers, covering three 4-hour shifts, 7 days a week. All Navigators are issued purple jackets and shirts. Each one must wear one or the other during his or her shift, and most work only one shift per week. Navigators are quite recognizable, and travellers familiar with the program know to seek out one of the "purple people" when needed.

In reality, not many travellers to and from the Phoenix airport know about this service, and most of the contacts are initiated by the Navigators when they see someone looking around, perhaps with glazed eyes, obviously confused and often approaching states of panic (true!). Most of the Navigators know how to spot such passengers, and then approach the traveller with an offer to answer a question, point out where to go, or even track down a lost item or family member. It's sometimes a challenging job, but when an unusual problem is dealt with successfully, the personal reward for both parties is significant!

Mike, a PHX Navigator
Mike and his boss, Rachel Brannan

Mike has been "Navigating" since 2010 and has had some memorable encounters. Most interesting, probably, was one where he was working at one of the terminal's several Information Desks. On this occasion, a large African-American woman came up to him, obviously distressed about something. She complained that the TSA agents "wouldn't let her back to her gate", and that her husband was back there with her boarding pass. She also said that she had gone out of the "gate area" to smoke a cigarette (Arizona state law prohibits smoking in public buildings). The lady wanted to know what to do...

Mike could have gone through TSA screening and to the gate to retrieve the boarding pass...but that had potential risks, not the least of which was that he'd be leaving his post. Then there was Mike's antipathy for smoking, and he didn't much want to help someone who took a chance (leaving the departure gate) for that indulgence. And he didn't particularly care to run a long distance for this errand (although it's the kind of thing Navigators occasionally do for passengers).

He had a better solution: he could print another boarding pass for her (most passengers don't know this), and he led her to a nearby boarding pass kiosk. He got her flight information, keyed it in, and a new boarding pass started to come out of the machine...
She saw this and "lost it", saying, "Oh, thank you! Thank you, Jesus!! Praise Jesus!!!" She almost tried to hug Mike, and he had to turn her around and point to the Security area where she could get to her gate. This illustrates the sort of help Navigators know how to help passengers in important(?) ways.
Navigators can often "make a real difference" - for more important problems than above. Sometimes Mike has been able to deliver personal property that may have been left in the car the passenger arrived in: in such cases he's had to go through TSA screening and find the passenger at his or her gate, so there's a physical component to the job. (Some of his fellow Navigators aren't able to do this, though, because of age or physical limitations.) To date, he hasn't been so restricted, and he sometimes gets a fair amount of exercise.
A frequent problem he encounters is the passenger who forgets they're carrying a knife or something TSA considers to be a "weapon". Sometimes these are important personal items, and the passenger wants to mail them home. The airport has a process for these situations, but it's slow, cumbersome, and expensive (UPS is the transport vehicle). This may not be practical for the passenger, and there have been times where Mike has offered to mail the item himself (Navigators aren't supposed to handle personal items, but such "rules" are considered flexible). He's done this a few times, and on a couple of occasions has received a "thank you note" after the passenger returns.
Most of the time, though, the work involves responding to simple queries about available food choices, locations of car rental facilities, how to get to another terminal (Phoenix now has 2): connecting passengers often have to switch carriers, etc. Phoenix is a large (and growing) airport, and people travelling through it can be confused and frustrated. There is ample opportunity to help people in many ways, and this volunteer work is really enjoyed by all 400 men and women who do it!
---
Early in 2012, Libby decided to retire - from her 30 year Interior Design career. This coincided with Mike and Libby's desire to move out of the high-rise penthouse unit they owned in the Regency House. Rising costs and somewhat intrusive environment were factors in this desire, and Mike bemoaned the "loss of control" that living there imposed.
They had been trying to sell the penthouse for nearly two years, but the building's reputation (needed structural improvements, huge assessments, HOA Board conflicts, etc.) were making the sale of their prestigious property very difficult. Needing to reduce their lifestyle (move to a less expensive place, quit the country club) became necessary: closing down the design studio was necessary. Libby was feeling the physical and emotional strains of "having to work" only to cover personal expenses. Mike had been retired for 5 years, and he disliked not being able to contribute...
What seemed simple enough (closing her studio, completing current jobs, etc.)...wasn't. Her reputation and many local clients continued to follow her after she closed her design studio and released her assistant. She found she couldn't completely abandon some of her long-time clients, many of whom had become personal friends.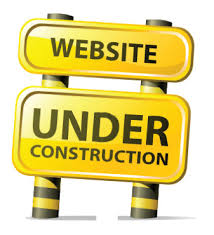 ---
Last Updated: Febuary 13, 2022